At Heritage Fund, we use our unique relationship with multiple lenders and banks to find a mortgage that fits your specific needs. Getting approved for a mortgage in today's market can be overwhelming, but don't worry, we have you covered as we will accompany you throughout the entire lending process. Get in touch with us today for a free consultation or information about our programs.
Gain an edge on the competition. Be ready to buy and know exactly how much you can borrow
Many programs are available and may even cover closing costs. Some programs can be combined
All of our loan programs include different price options to fit every borrower's or investor's situation
Subscribe To Our Newsletter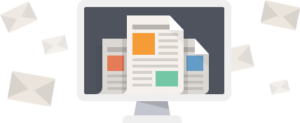 Subscribe To Our Newsletter
Join our mailing list to receive the latest news and updates from our team.
No matter your situation, we can help you find your next home. We believe everyone can achieve financial freedom and we are dedicated to helping you realize your financial goals
Client satisfaction is our highest priority, we will deliver what we promise and you'll have peace of mind knowing you're in good hands. That is our guarantee to you. Plus, we offer a 100% free, no obligation consultation. No matter your situation, we can help.
So why wait? Let's get started today!
21573 Foothill Blvd. Suite 211
Hayward, California
94541
Main: 510.733.2191
Fax:    510.338.9561